Introduction
In order to fulfill our commitment to giving residents a safe and comfortable living space, the institute offers a separate dormitory for an individual that can become a house for students. Only a healthy mind can make healthy decisions, according to a common saying. Only a healthy mind can make healthy decisions, according to a common saying. The space, ventilation, and interior design all contribute to the comfort of living in a quality and healthy environment. The rooms are fully furnished as well, with built-in cupboards, beds, ceiling fans, study tables, and a variety of other amenities. To ensure safety, hostel activities are closely monitored using ICT-enabled tools.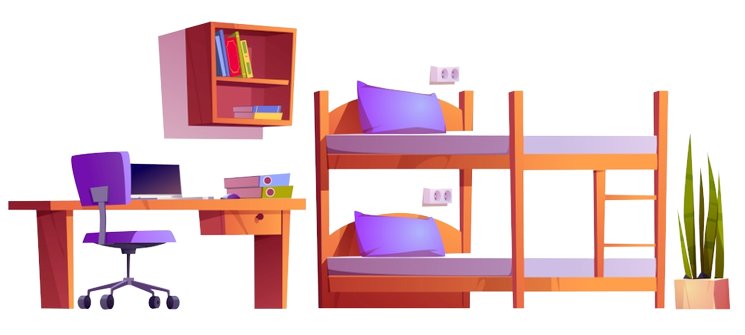 Hostel Management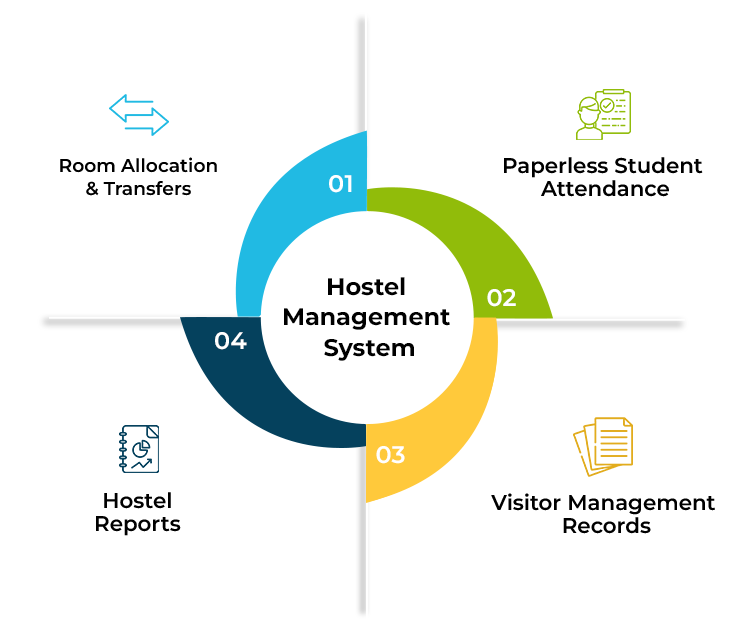 Each hostel is administered by a Warden/Hostel Manager who stays on in the hostel. A mess's diners only for the hostels students. A Warden is in charge of mess. Students can seek support, guidance, and redress of grievances from any of the officers mentioned above. The appropriate channel must be used to forward representations to higher officers.
Admission to the Hostel
Students who have joined a regular course in the Dr. R. D. Gardi Educational Campus shall be eligible for hostel accommodation for the duration of his/her course. However, allotment of the hostel to the student shall not be a matter of right and the Institute shall have the discretion to allot or not to allot the hostel accommodation to a particular student or a group of students based on the parameters of suitability and need, in the broader interest of the academic environment of the campus.
Allotment of the hostel generally shall be made on the double-sharing basis. However, in exceptional cases, the Director/Head of the Institution, on the recommendation of the Wardenmay consider single room allotment on the payment of such higher fee as may be decided by him.
At the start of each academic year, Hostel admission will be renewed.
Every resident should be admitted or readmitted to the hostel within 10 days of the Institutions' opening. After that, no admission or readmission will be permitted unless the Director/Management grants prior permission.
Every resident must quit his or her hostel room within 5 days after finishing their end-of-semester exams.